With over 45 years of experience in the insurance industry, you can trust us to find the cover that's right for you.
With over 45 years of experience, trust us to get you cover for the things that matter to you. Cornmarket Insurance was originally known as Adelaide Insurance, and while we've grown considerably since, we still maintain a personal approach from our offices on the Boucher Road in Belfast in Northern Ireland. 
Cornmarket Insurance Services along with our sister company EIS Financial Services, is a subsidiary of Cornmarket Group Financial Services.  We are a  part of the Irish Life Group and Great-West Life Assurance Company who have a AA rating and is one of the world's leading assurance organisations.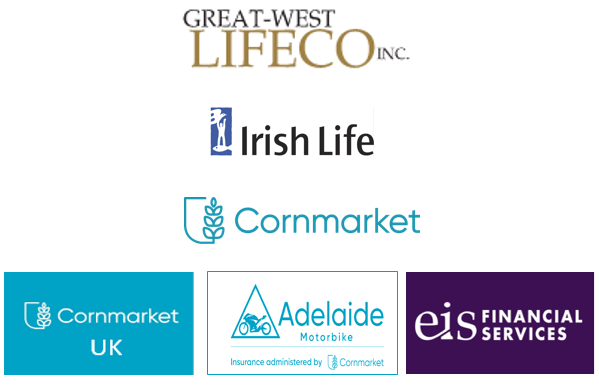 At Cornmarket Insurance we specialise in helping you get protection for the things you value most so you're covered in case the worst happens. We're focused on providing exceptional service to groups of people we know we can help to get better deals on their car insurance, home insurance, motorbike insurance, travel insurance , GAP and pet insurance. 
Our team of specialists are impartial, and they work hard to find personal insurance products that are right for you. We partner with organisations such as IAM RoadSmart,  the Ulster Teachers Union, Irish National Teachers Organisation, GEM Motoring Assist and EIS to name a few to ensure these groups can get a better deal. We also specialise in finding great value car insurance for truck drivers and bus drivers,  so if you have a PCV, LGV, HGV or a Bus licence give us a call for a quote today.  
When you insure through us you get a policy, premium and perks that are best suited to you.  Call us on 028 9044 2200 and let us find the cover that's right for you.