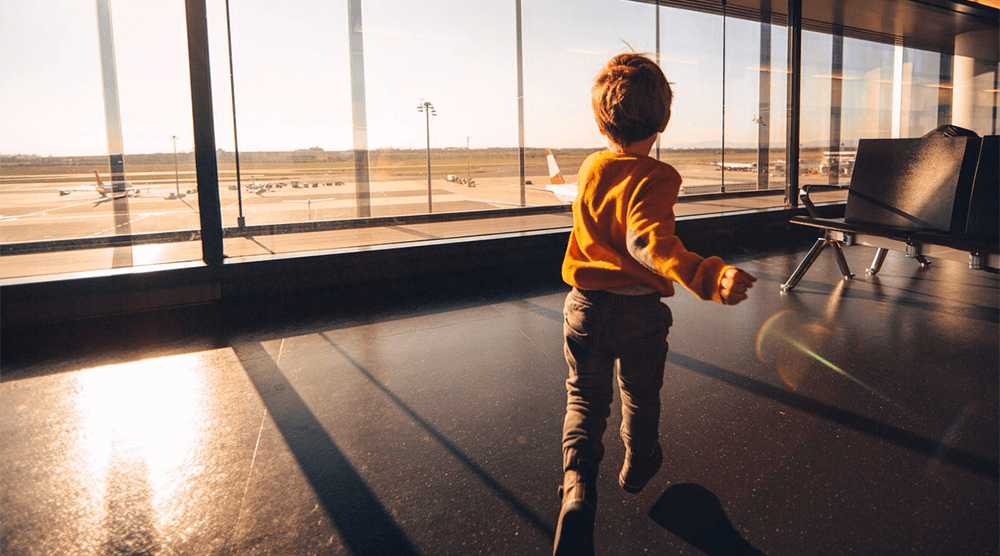 The summer holidays are finally here, and many of us are planning on taking the little ones away. Travelling can be a stressful experience for both parents and kids, especially when they get bored! Our top tips could help you prepare for a more relaxed journey and kinder airport experience to let you relax and enjoy your holiday.
Plan, Plan and Plan Again!
Make sure that your travel arrangements to and from airports are planned and booked in advance to save waiting around and possible temper tantrums. Where possible, book your seats in advance so everyone feels more comfortable sitting together.
Priority Boarding/Security
A blessing in disguise! If the airport you're travelling from or your airline has an option for speedy security/boarding we recommend that you make the best use of it. This allows you to go through to your gate with ease and settle in on the plane before things get a little chaotic with everyone else boarding.
Get those snacks and treats packed!
We all know that sometimes airport food can be expensive for the entire family, and may not always be the healthiest option. Ensure you remember to pack enough snacks and fluids, remembering to be mindful of any travel restrictions. In addition to this, pack something chewy for those little ears when taking off and landing.
Do not be afraid to ask airline staff if you need assistance with anything such as heating up a feeding bottle as this is a very common request and many airlines are more than happy to help you.
Make sure your electronics are full of juice
Everyone relies on technology whilst travelling, so ensure every appliance is full of charge. (If you have a portable charger, remember to pack it!) Tablets are a great way to occupy kids, and can also be very educational. There are many free apps available for children that can teach them the language basics/landmarks of their destination, or their favourite games to help keep them busy.
Activity Packs
Before you leave make up an activity pack for each child, you can even wrap these up to look like presents for further excitement! These can include mini games, colouring in templates and crayons. This is particularly helpful on the plane and will help keep them in their seat!
Sleepy Items
Pack sleep related items, such as blankets or teddy bears. Your children will associate these with bedtime and it will help them sleep or at least ease their nerves. Neck pillows are also recommended to ensure your little ones can nap comfortably and reduce fidgeting.
Medication
You can never be too prepared for the 'what ifs' but it is advised to take the basics and have them handy just in case. If your kids suffer from travel sickness, invest in an arm band to help ease symptoms whilst on the move and keep them in tip top form. Airline staff usually have great tips for helping with sore ears or travel sickness, so it's a good idea to ask for advice if you need it.